news
2.28.2019
NEW RELEASE - piezo diffuser "solo" [March 1, 2019]
Solo is a soundless aroma diffuser that compliments any interior space.
The tank can hold enough piezo diffuser aroma oil to support use for over a month without refilling.​

・No heat or water is necessary
・Powerful diffusion up to approx. 70 square meters / 750 square feet*
・3 strength levels
・Easy maintenance
・USB cord (included) required for use

*Varies depending on surroundings and scents.

Simply pour your favorite piezo diffuser aroma oil and plug it in to a USB adapter or laptop to use.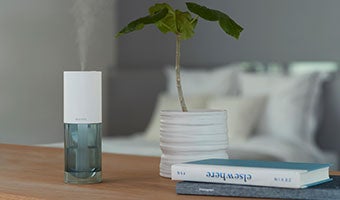 *Click here for details